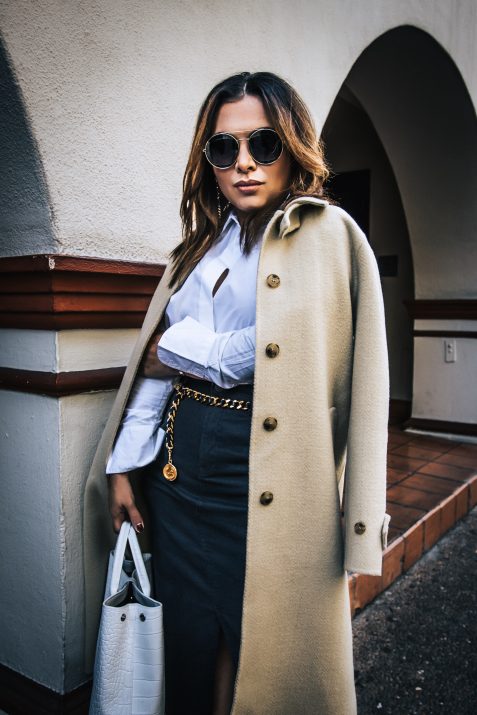 Business Casual; my favorite dress code. Back in my corporate days this is what I used to wear, executive meets grunge, I've always dressed like if I'm 6′ tall, but who cares, not me for sure, as long I'm in love with the pieces everything is possible, in this case we are talking about the mid- length denim skirt and handmade wool coat from The Jowa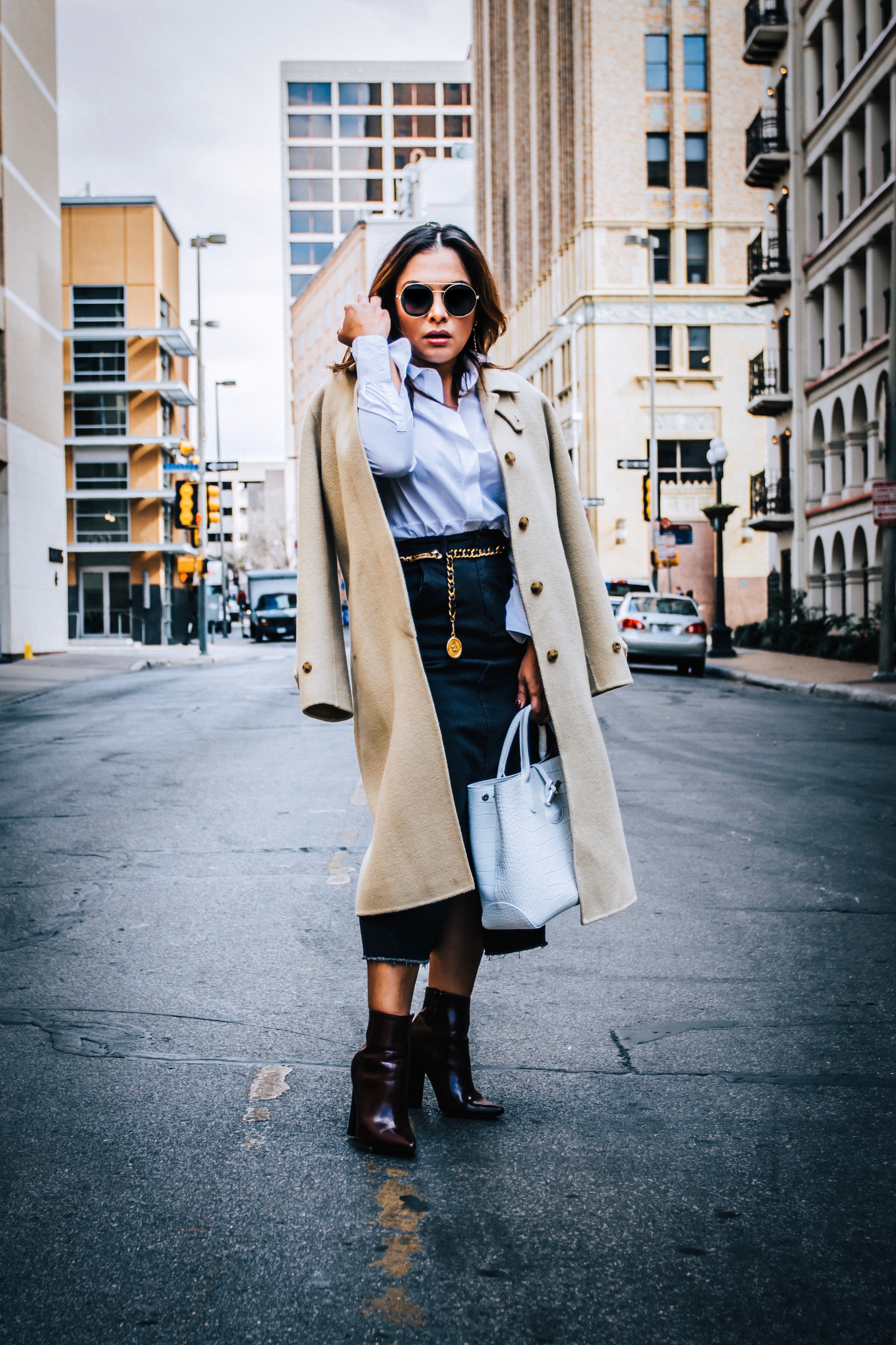 If you want to make a double statement, wear this look with black or nude heels, (studded to emphasize who's in charge)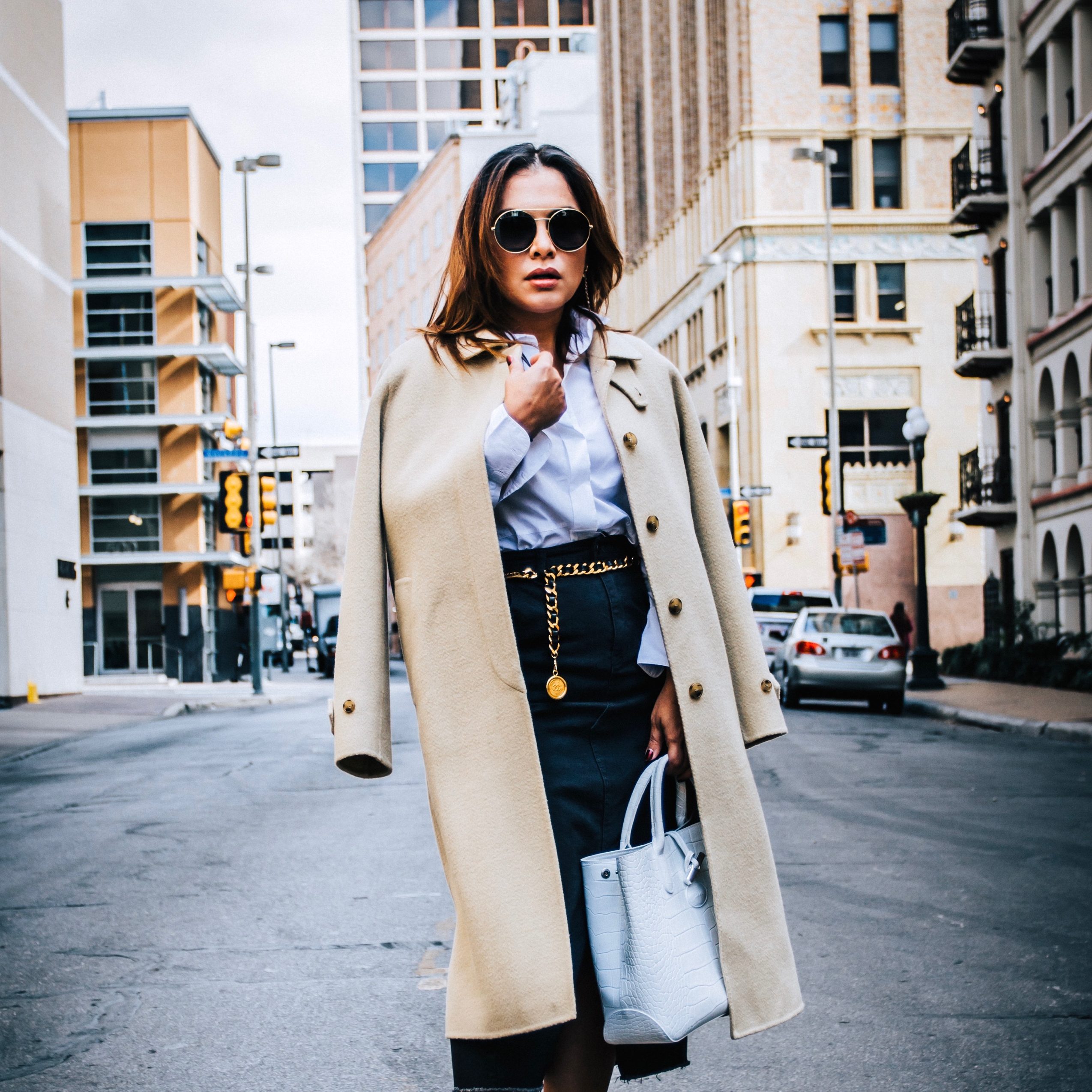 When your partners evaluate your contributions to the company they won't be able to ignore that you bring structure to the table just by seeing you on this coat; always wear it over your shoulders, this is your super hero cape.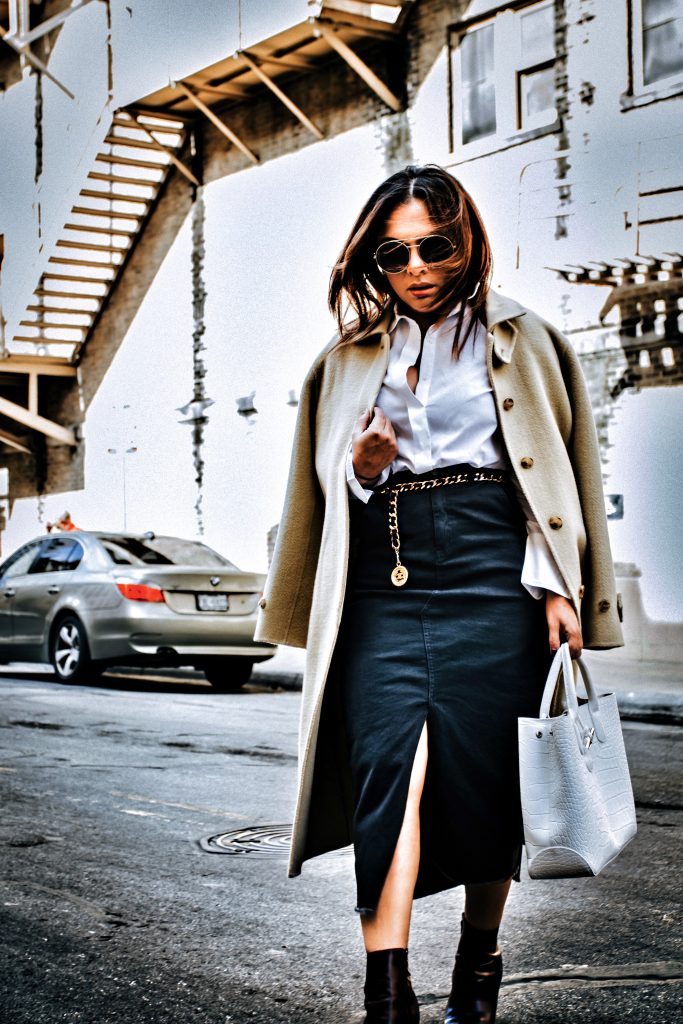 Skirts like this one are double duty, your coworkers know that you are on top of your game and get things done but also know that, when the clock marks 4:45pm you are the first one to e-blast everyone reminding them of the happy hour meet up in downtown.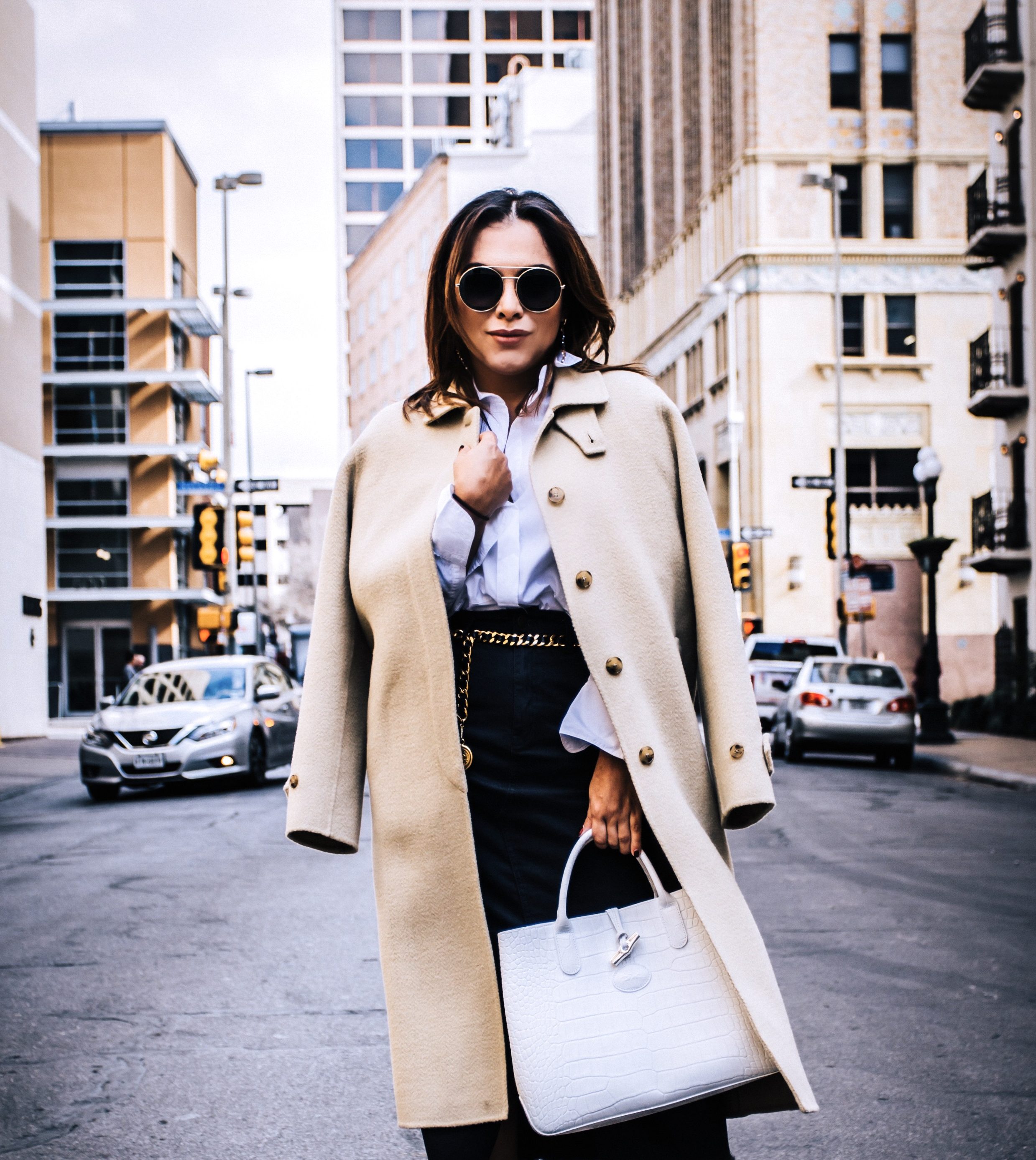 It bags are for those who want to prove themselves; those who have made it stick to simple and modern designs with clean lines (at least for the office) you don't want to look overdone in your Hermēs or Chanel, instead wear something like Longchamp, I have a special affection for this brand it's a simple and elegant way to carry your 13″ laptop, agenda and other essentials.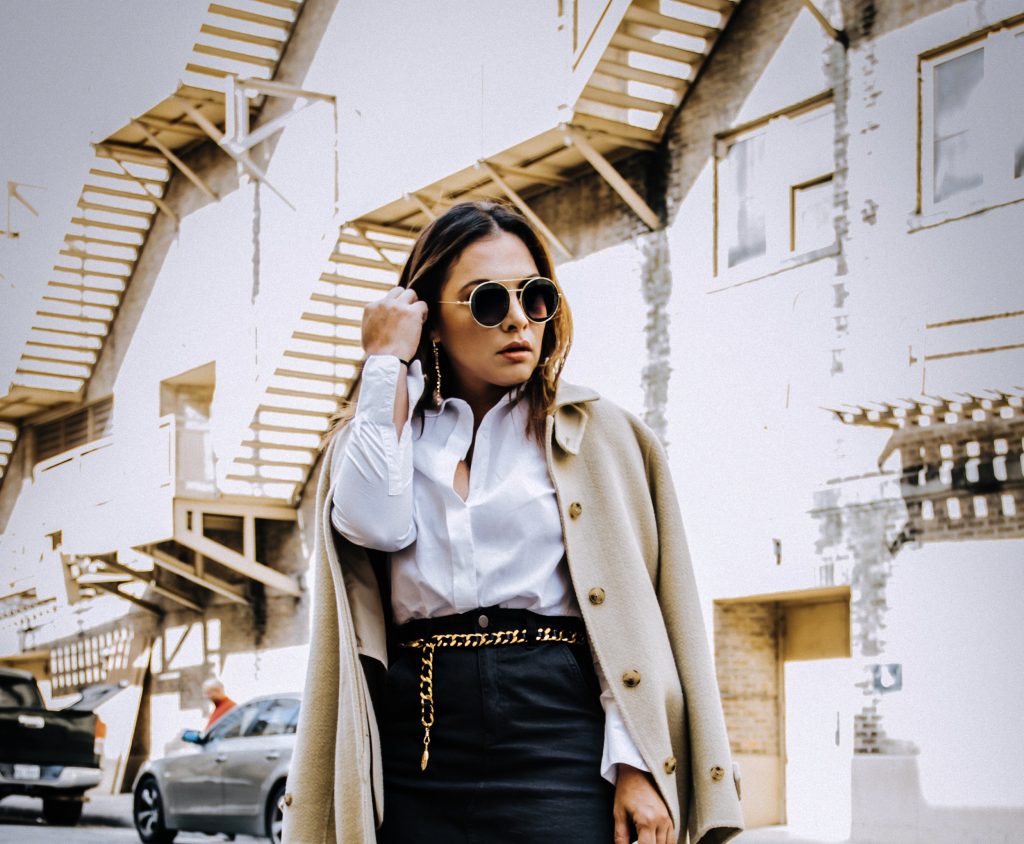 Think about this Chanel belt as your lasso, that's right, no one wants to mess with Wonder Woman, this accessory brings the outfit together and as you might've noticed, chain belts are having a moment, see a few pre-loved options below.
Don't forget to throw shade, Gucci style please, the ones in gold are for sure in my wish list. Limit your jewelry to simple lines either studs or strands like these Lana's. See my selections for inspo.
It's always fun to combine different trends and styles, not only for work but for the everyday life. Make your day easier by always carrying an extra pair of shoes in your truck along with a neutral jacket or cardigan, I promise this will save you time and you'll always look fresh and clean. 
Thank you for readying loves! share your thoughts, join me on Instagram @lizostyle and email me at rose@cafeconellas.us
XO's