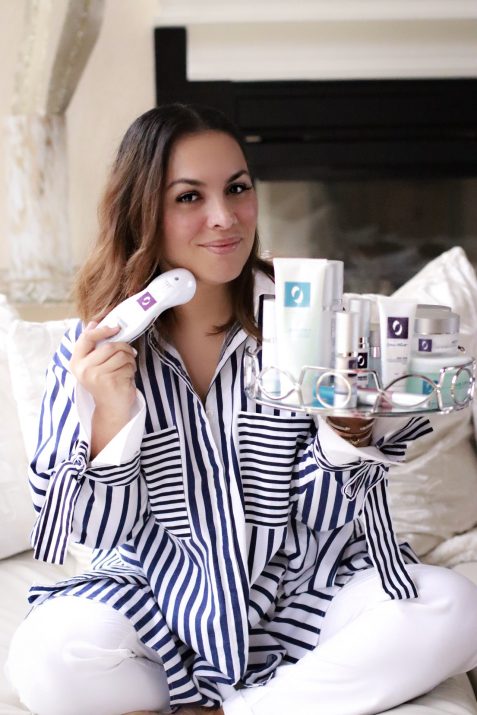 Is no secret that the fountain of youth is nothing but good clean habits, the same way we feed our body and soul is the same way we should nourish our skin.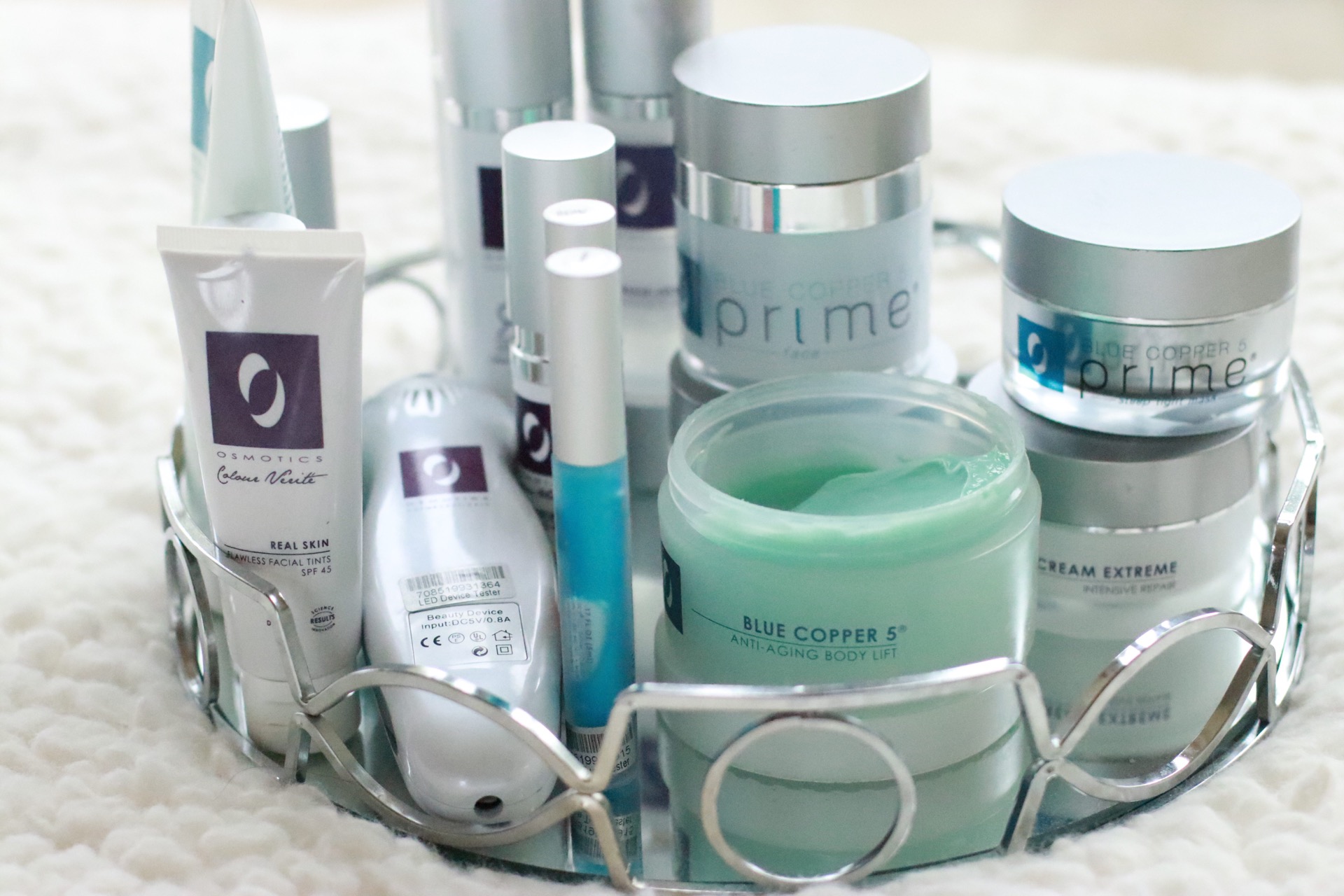 There are endless skincare products in the market for different skin concerns; I've tried many of the most recommended nd. I'm at the point where I know when a formula will be good (or not)for my skin right at beauty counter. Osmotics Cosmeceuticals is what I've been using for the last 3 months and I must say that I'm completely obsessed with the results, therefore I decided to share with you how I'm making the most of this skincare line.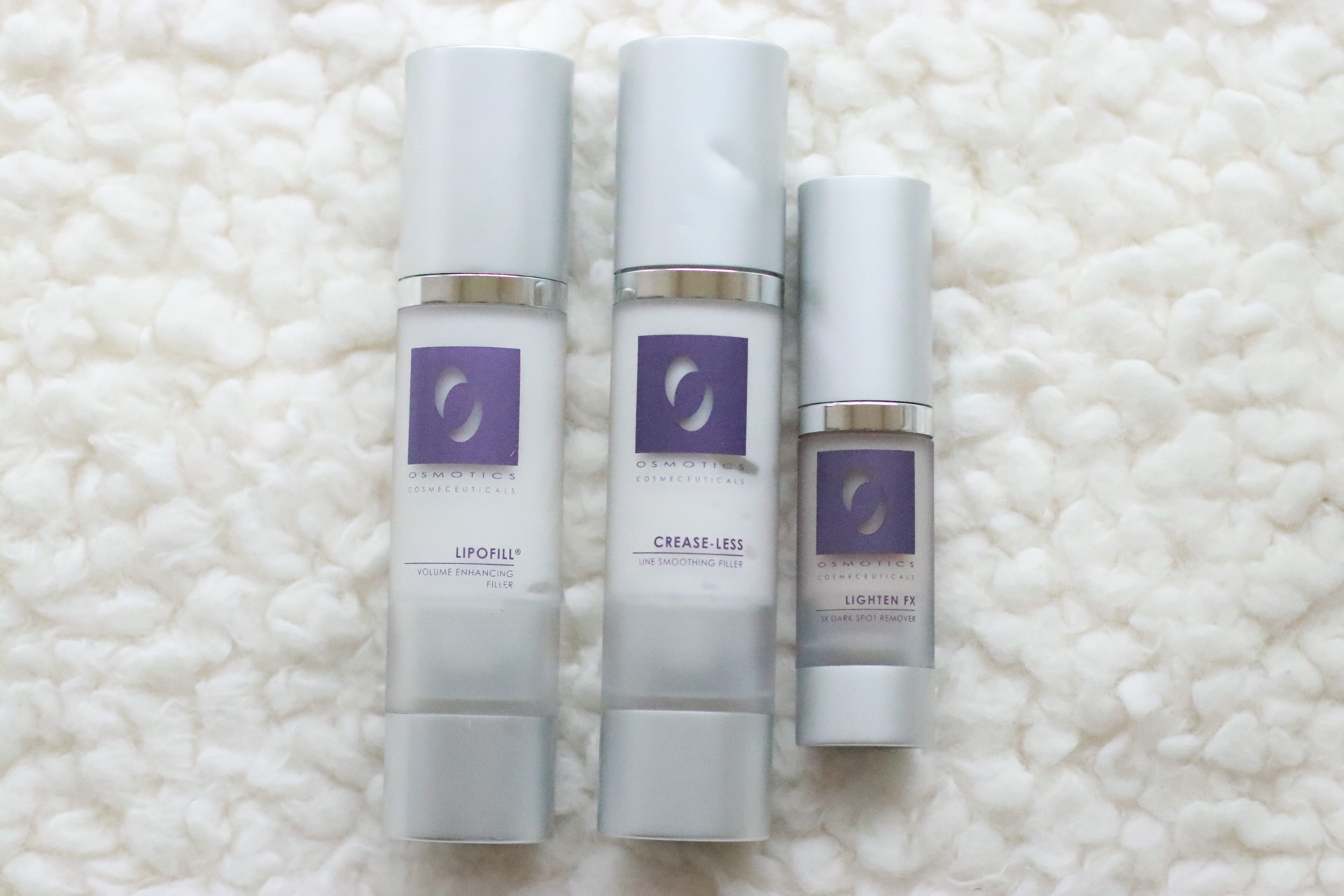 FIRST AND MORE IMPORTANTLY, I learned about my skin type and discussed my concerns with the Osmotics Aesthetician, this is key for selecting the ideal products with the right ingredients, for instance in my 20's my concern was acne and enlarged pores, then after I had my children my hormones were all over the place and brown spots became my nemesis I still treat them with peelings, light therapy and specialty cocktails (the good kind)to also target elasticity and firmness.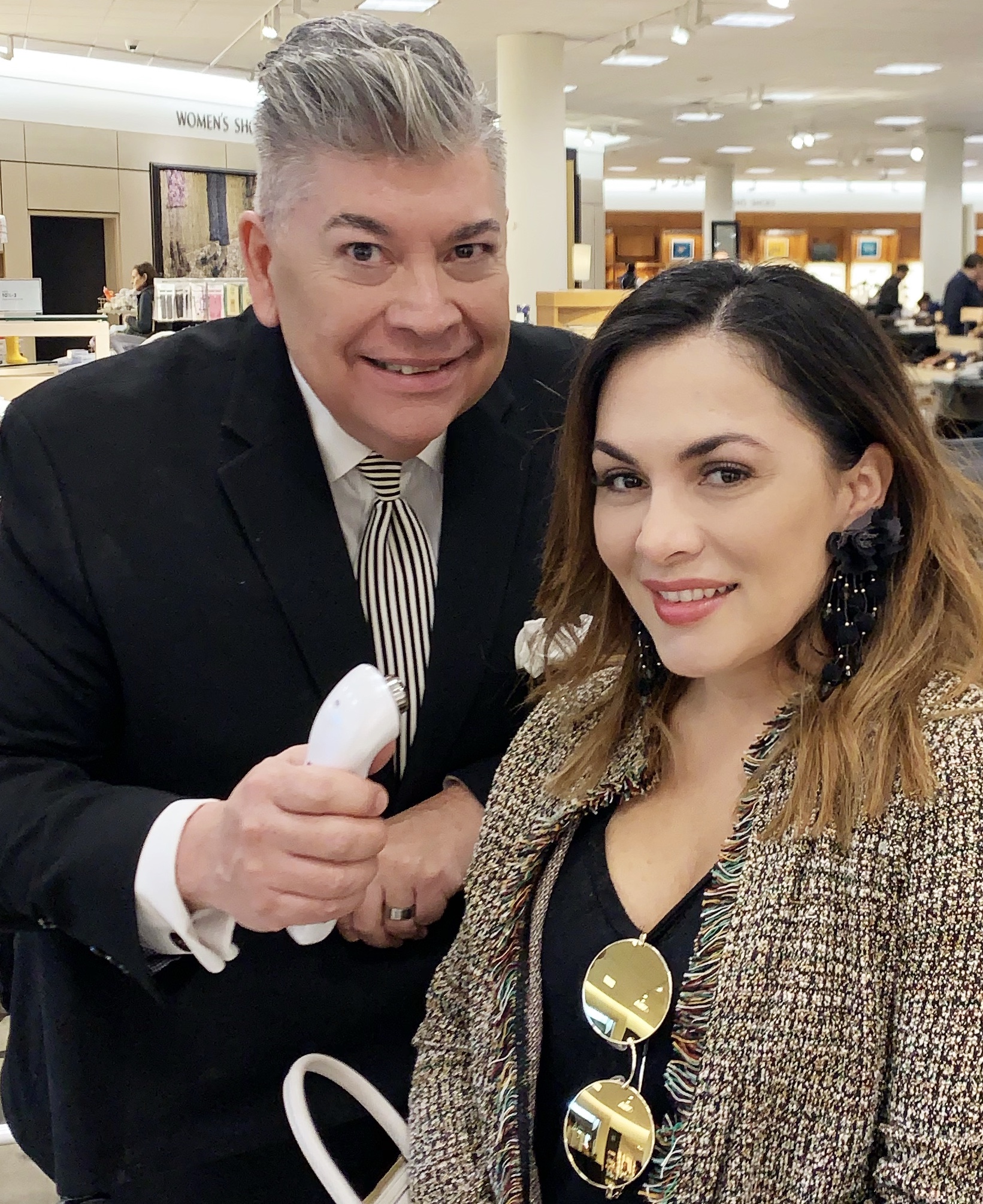 Knowledge is power, I had the pleasure of meeting the Vice President of Osmotics, Leonardo Hinzo is a 60+ stylish man with the softest skin I've ever seen in a guy; He's been using the blue copper for the last 16 years, this ingredient is one of the main components of the line but he is not the only one with glossy porcelain skin, the brand reps also have a beautiful flawless complexion, they all swear by Osmotics, they thought me how to prepare revival cocktails for when my skin is feeling dull due to stress or hormonal changes or lack of reparative sleep, it's super easy and the results are visible in just seconds.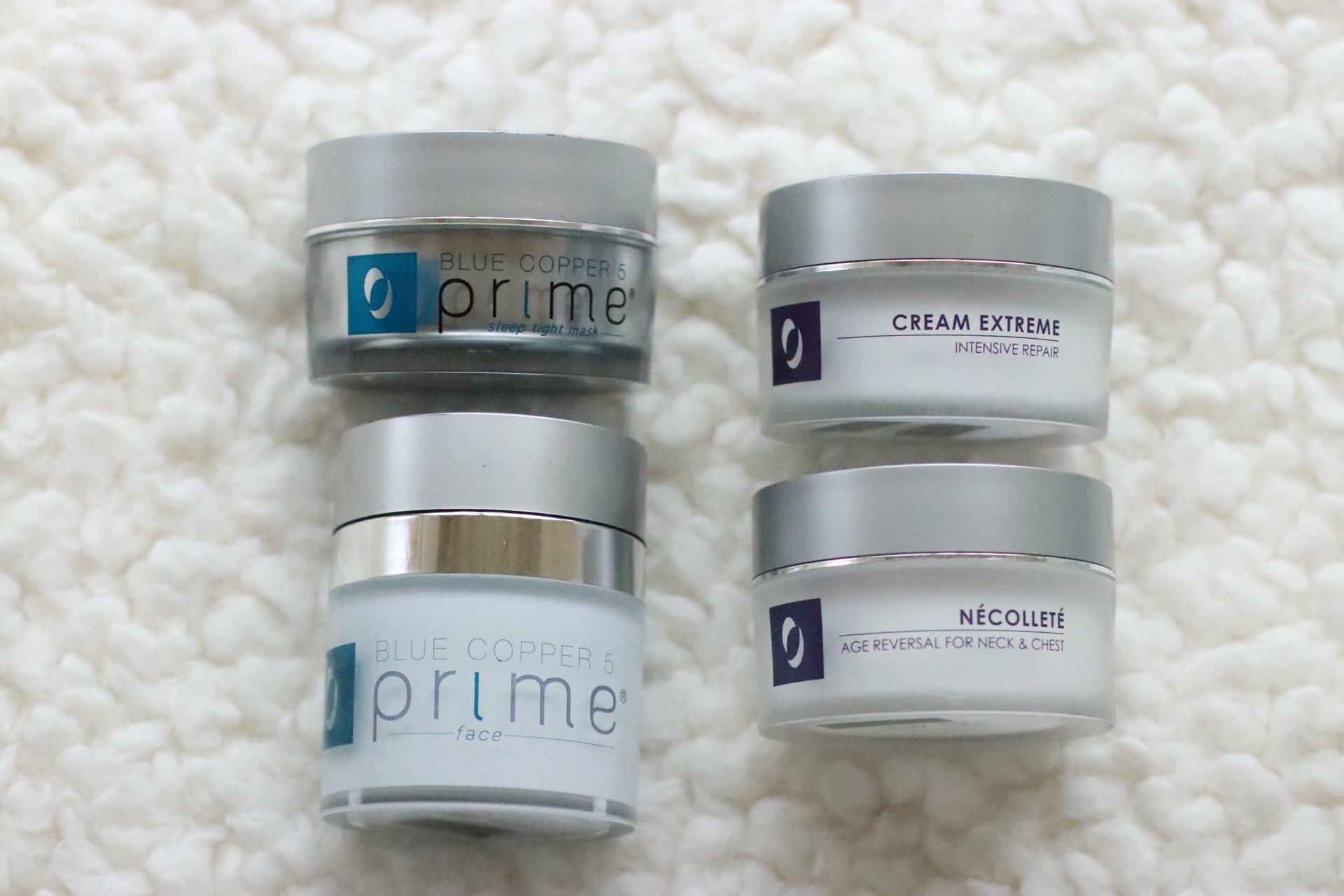 For example; if I slept on my side and woke up with my chest looking like crepe paper I use crease less and nécolleté, I can see the little lines disappearing in seconds.
If I partied till next day and drank a few alcohols, or I'm simply feeling under the weather, this Cocktail is what repairs my skin in seconds and makes me feel like a brand new me, ( I compare it to what a smoothie with beet, kale and collagen does for my body)
**I mix Lipo and Crease less creams and only apply them where I need them, such nasolabial folds and the "elevens" between my brows, then the copper prime serum, last step, I mix a pea size of: 
-Blue copper sleep mask 
-Blue Copper Prime face 
-Cream Extreme repair
I massage my face upwards and circular motions, if I have 5 minutes to spare,  I finish up with Ageless Facial Enhancer lights for the best absorption and lift. The great thing about osmotic products is that they already come in sets for average skin concerns but you can also mix them to complement each other to target more complex problems.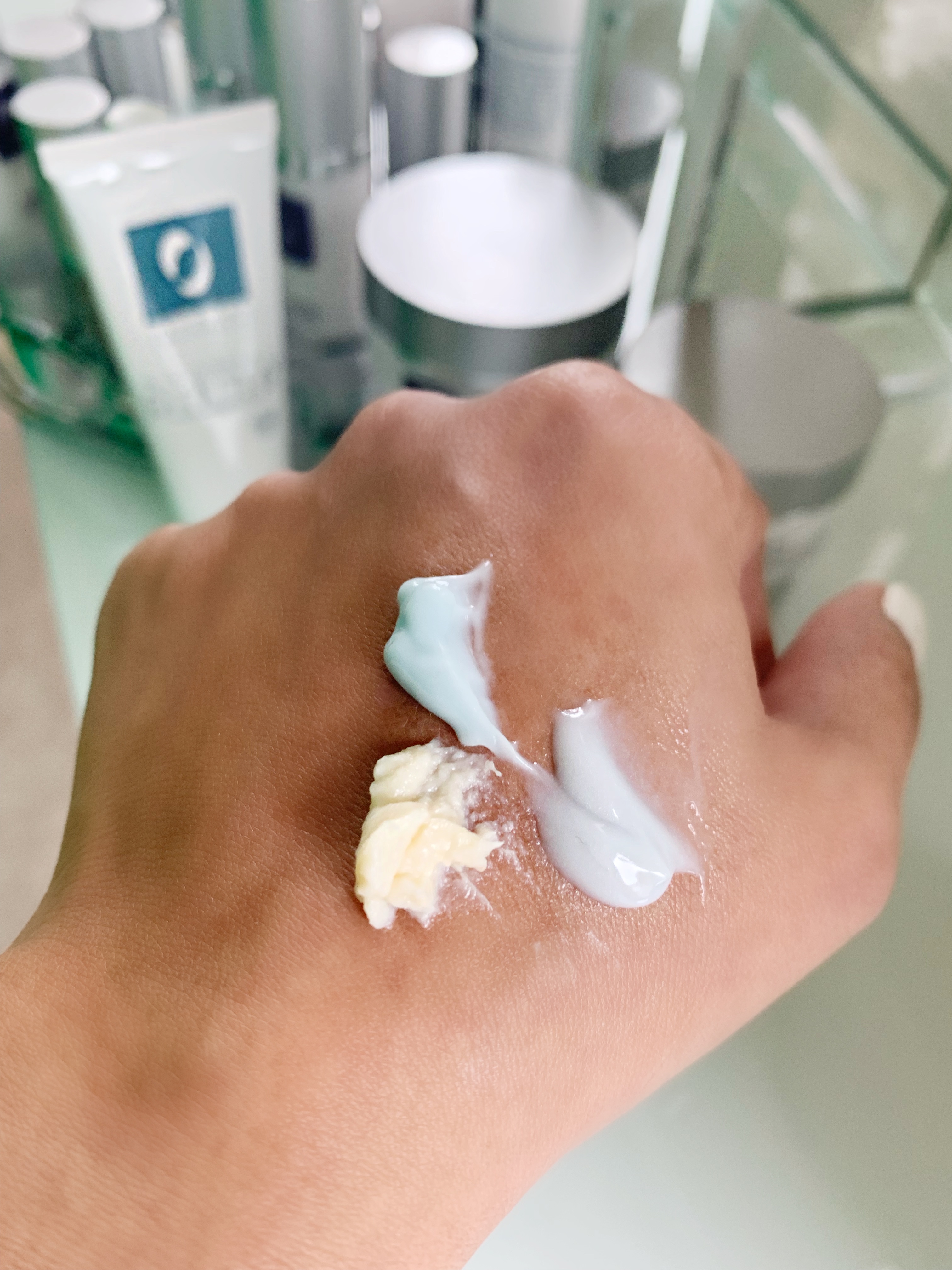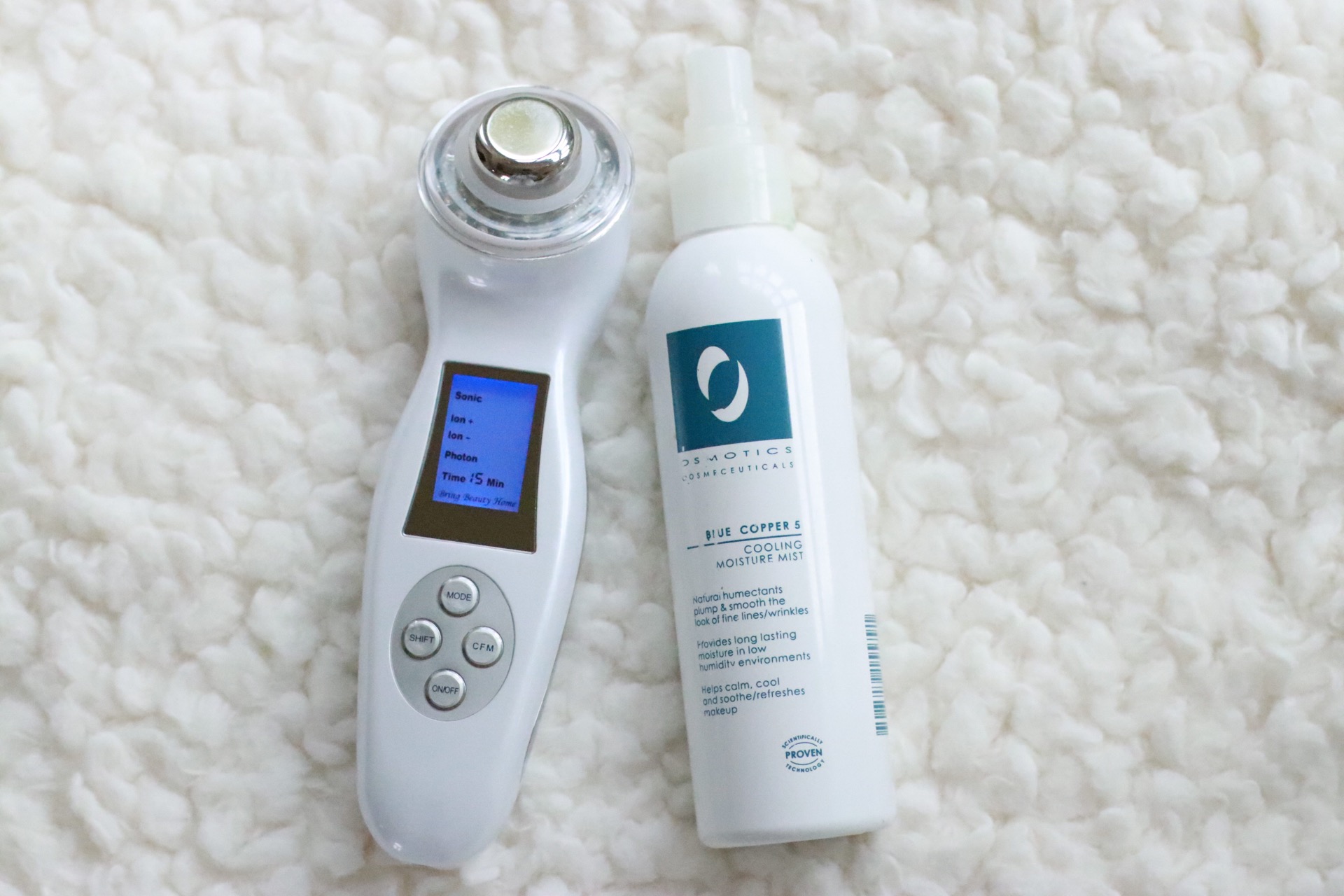 If you're wondering what's my most favorite product from Osmotics Cosmeceuticals,    I will say that from all the serums creams and masks, Sunscreen age prevention SPF 45, is the important one, I like the sheer, oil-free formula, it also works as an anti-aging formula made with powerful antioxidants to fight free radical damage, I use it everyday as my last step of my skincare routine, I wish I would have known better in my teens when I used  to  sunbath recklessly using only baby oil to roast faster, what a dumb thing to do.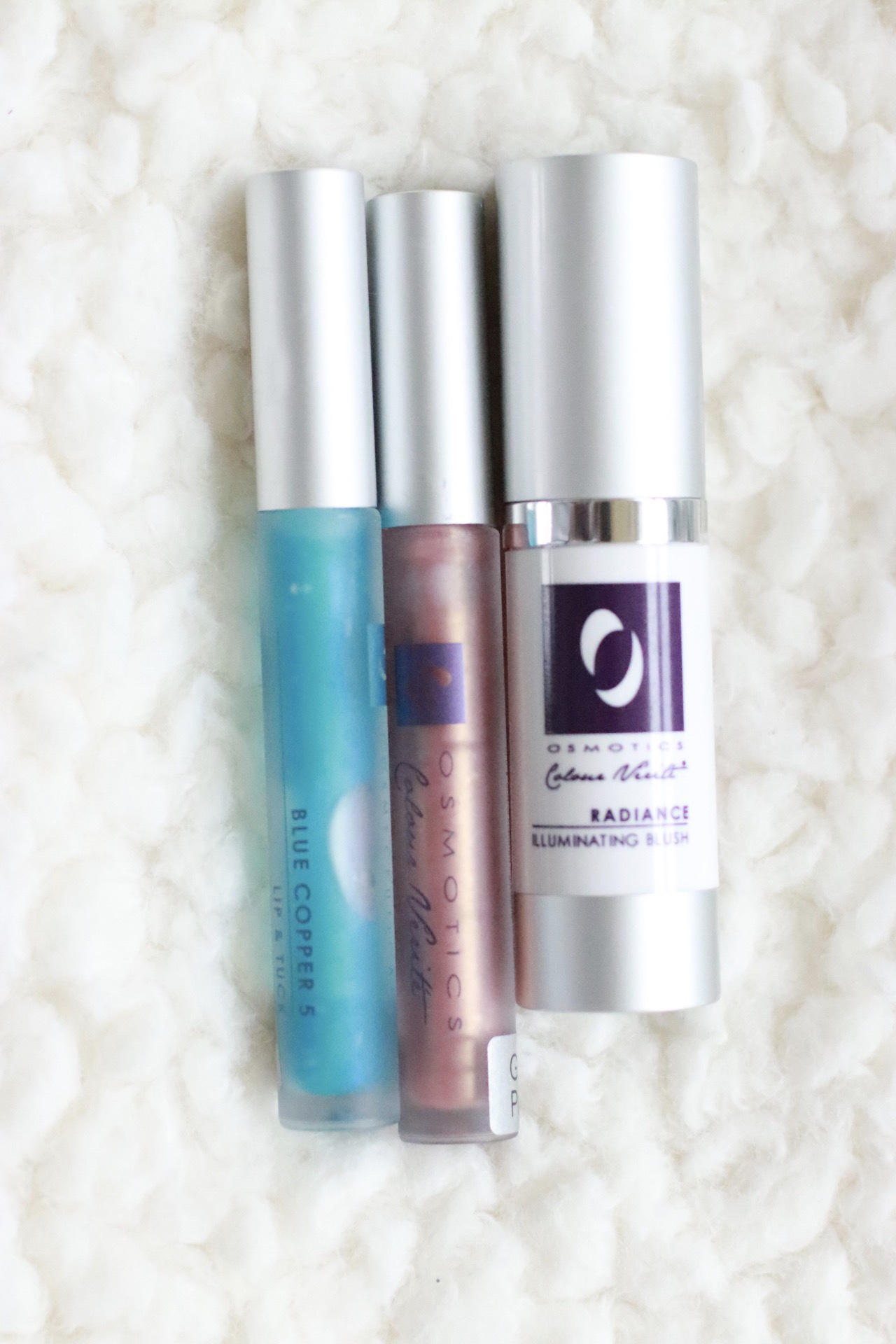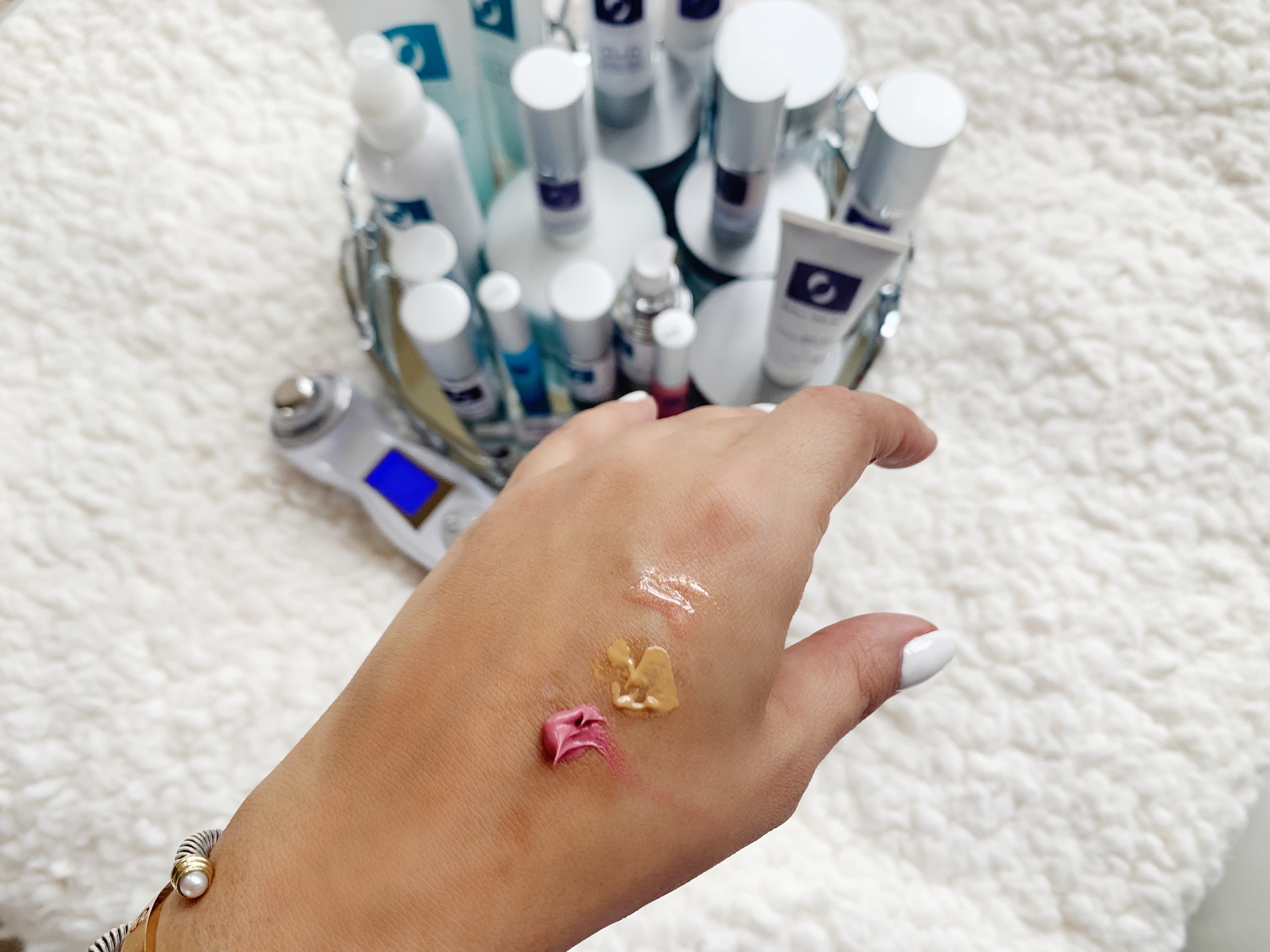 Last but nit least, my Makeup-less TIP: for those days when I don't want to wear any makeup yet I want to look presentable, I use the tinted sunscreen, rose liquid blush on the cheeks, more than a concealer for extra illumination and lip serum for healthy plumped lips and voilà I have a fresh natural dewy look sans maquillage.
What do you think about this kind of cocktails? do you also mix skincare products for maximum results?
Send your thoughts and enquires to 
rose@cafeconellas.us or dm-me at @LizoStyle 
love,
Rose