Sumer is coming! now is the time to show a healthy glowing  skin and wear the backless tops, denim shorts and all those cute mini- dresses, but before that don't forget the most important trend, protecting your skin from the sun here is the link to a previous  blog about sunscreen and other things we all should know before exposing ourselves to UVA rays.
Okay, so there are gazillion products out there that swear by Barbie that they are the best when it comes to give you a smoother skin, I personally had tried a lot of them, not only the home treatments but the actual anti-inflammatory/anti-cellulite massages, detoxification wraps, Velashapes, Thermages etc. All these had worked perfectly fine but I got to the point where I  don't have the time anymore  to  visit these places, so I started doing my own treatments at home, using natural ingredients combined with other products that I really like.
Dry brush -it
Not only it feels great, it also helps with your circulation, do it before jumping to the shower in  long strokes  from bottom up, all the movements have to be towards your heart. This particular  brush is from eco tools and I got at Walmart.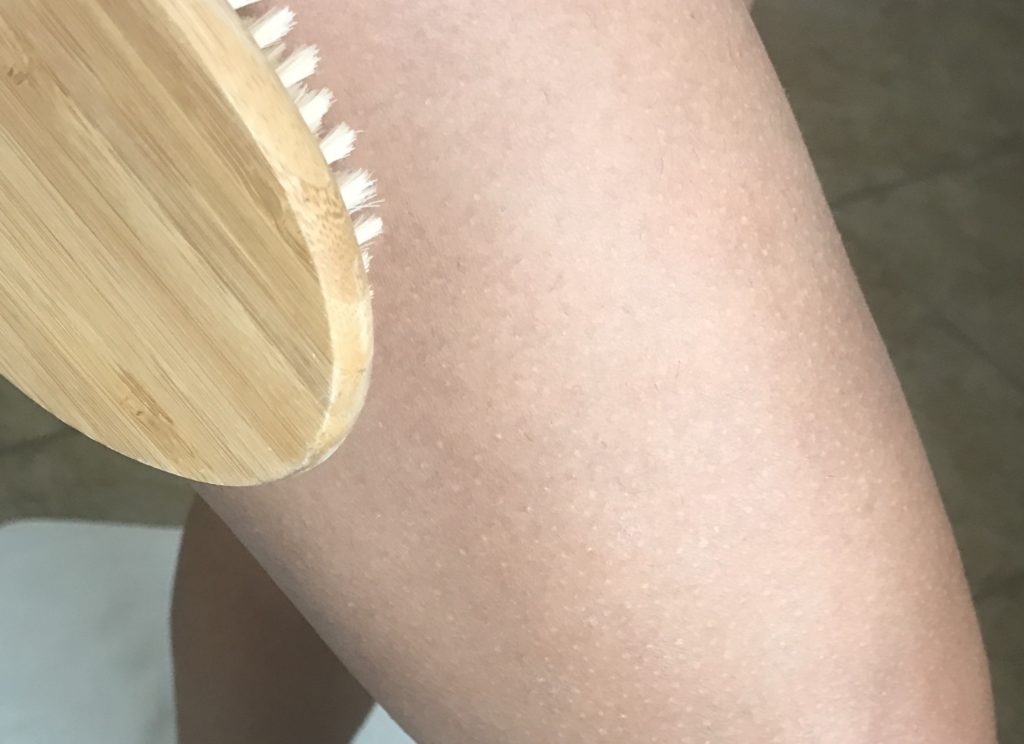 Buff- it
After the Brushing, I literally buff my skin off with this the Belle body buffer, this is optional, but im telling you, this one makes a tremendous difference,  it's one of my favorite tools. It leaves the skin extra smooth and it  helps with the circulatory system and and appearance of cellulite as well. I use it in regular basis but mostly when I feel swollen, during and after those days of the month.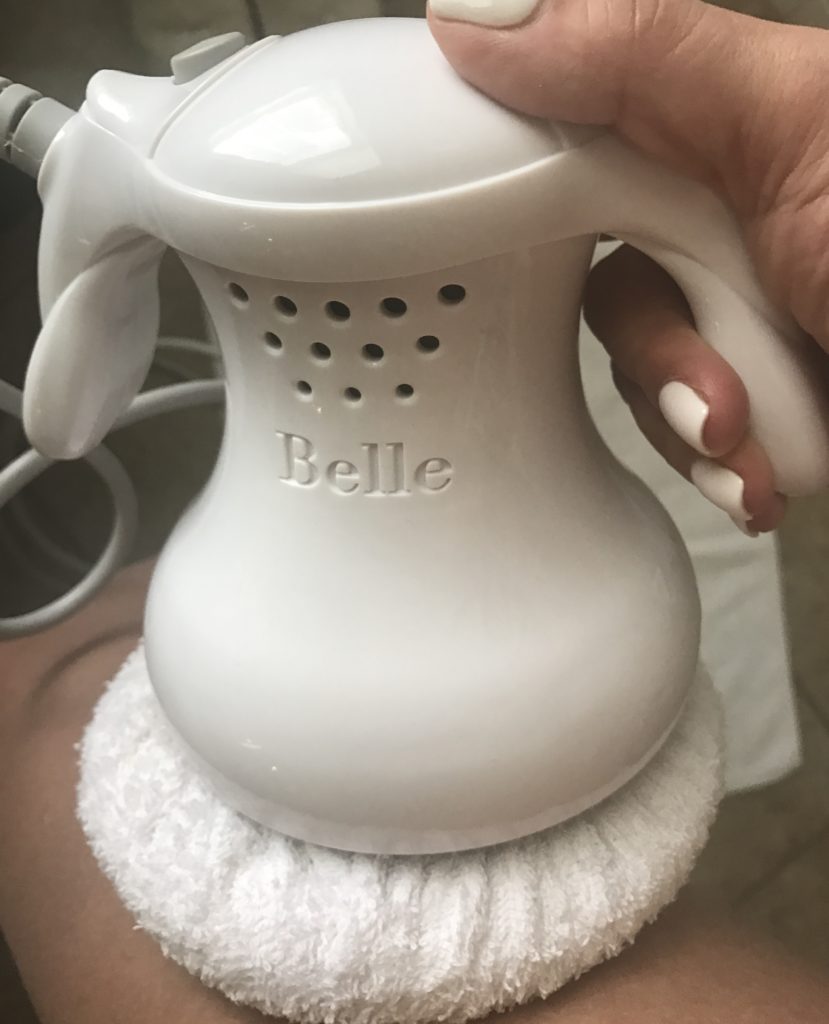 Coffee scrub -it
After  the brushing and  the belle, have ready ½ cup  of ground coffee (great to liberate toxins) and your favorite body oil, like coconut or jojoba, these are the ones I've used but what I like the most is the mint soap scrub  from bliss. Once in the shower mix both and star scrubbing it all over your body, you can apply some in  brush to scrub your back.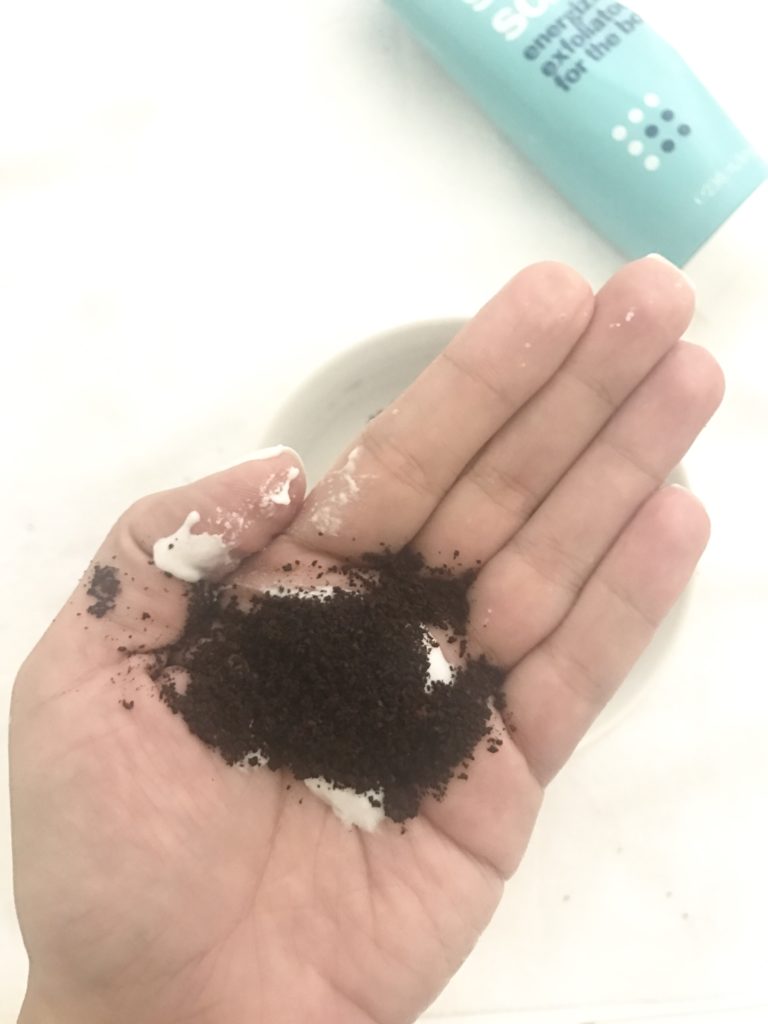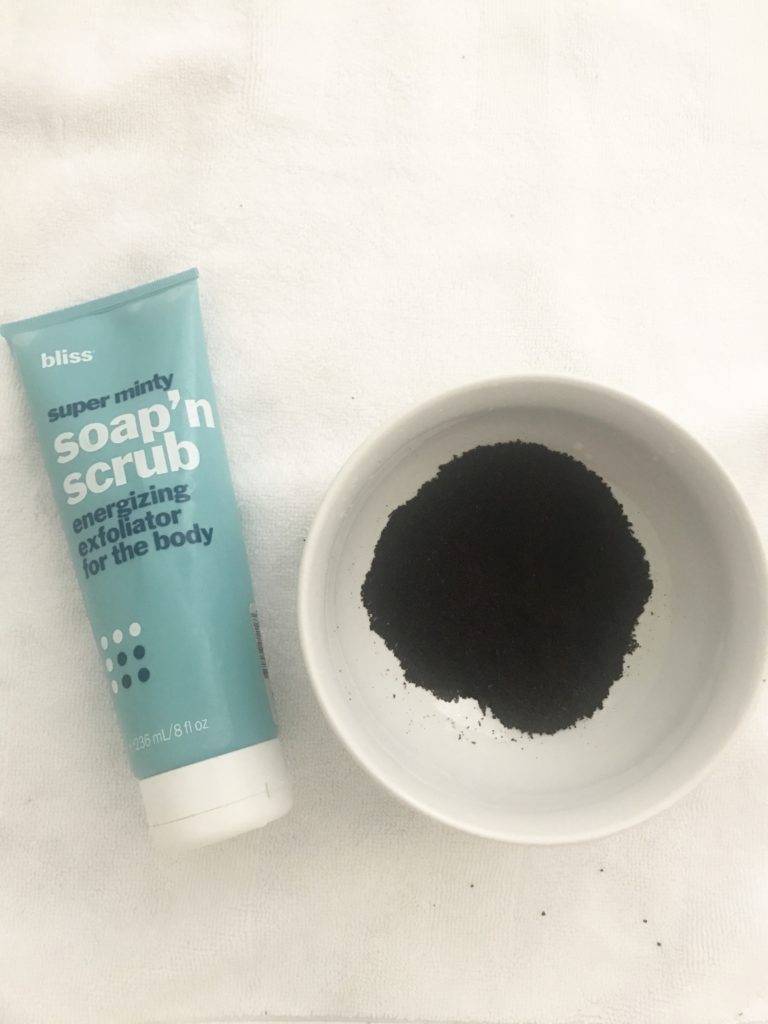 Here the movements are in circles, if you are using the mint soap scrub from bliss, you will enjoy it, the combination of mint, coffee and the steam, it's very relaxing, put special attention to the areas you need it the most, then rinse it off, pad dry it and be ready to finishing this ritual with  your favorite lotion or oil.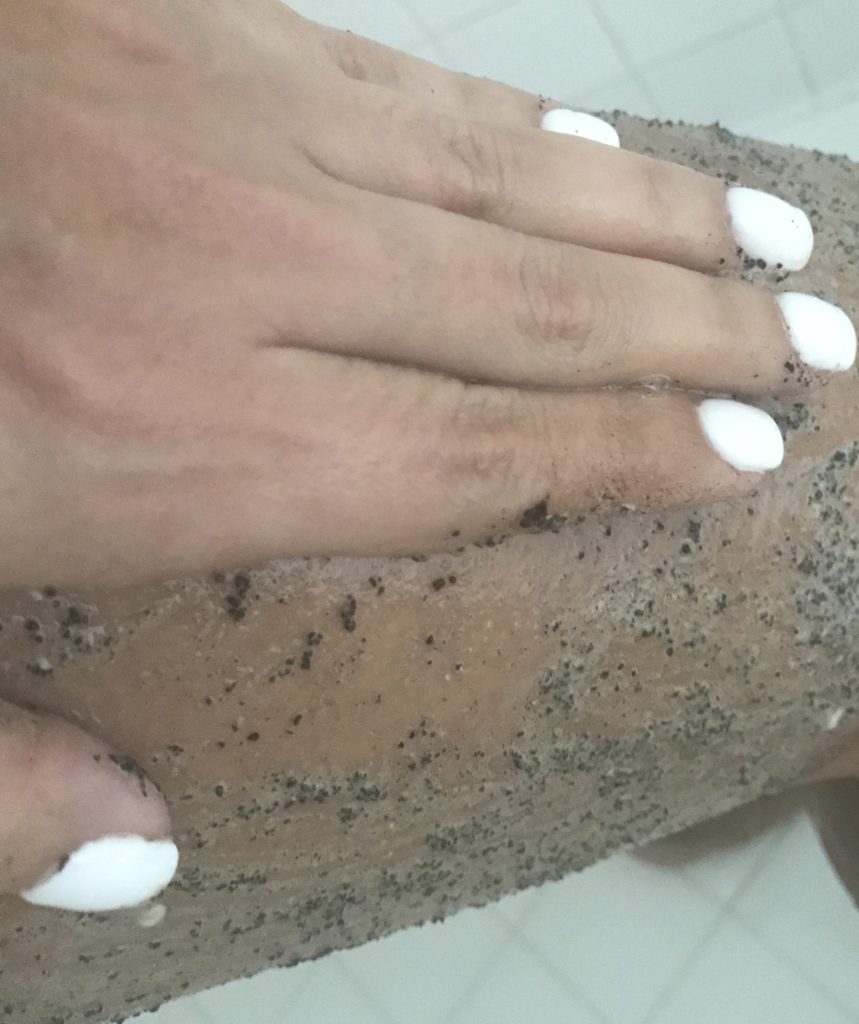 Hydrate-it
I use  the SOS minceur Cellulite Rebelle from Orlane. My skin  absorbs it immediately without too much friction. Orlane also has a detox  treatment that is used  with a wrap, this one is amazing !  I use 3 packages during year  alternating them with Weleida wirch oil  this one I apply it as part of this routine or ramdonly during the day or before going to bed while watching some TV.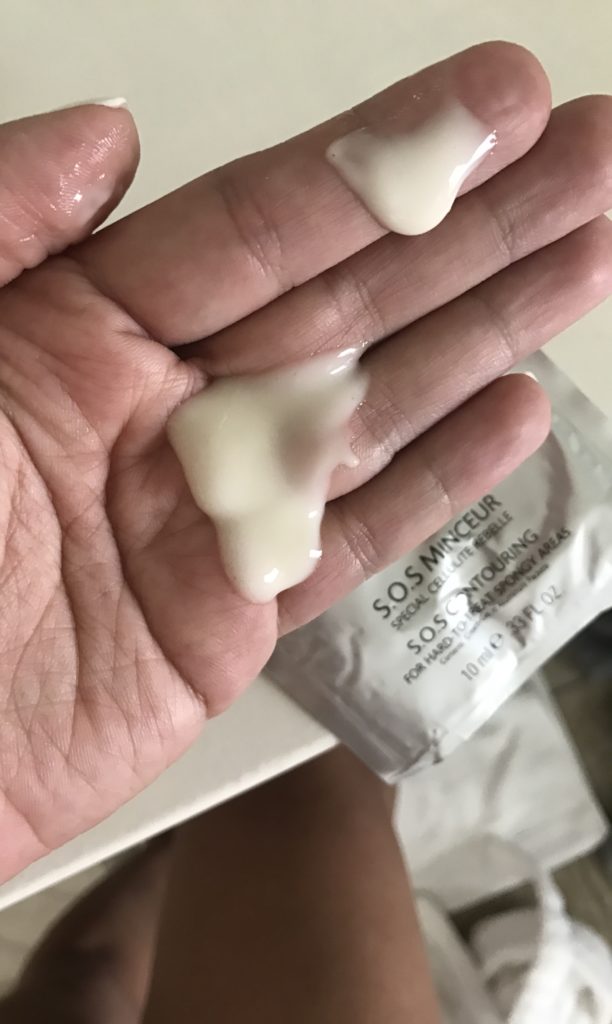 And this is it! a very easy routine, I do this in 10- 20 minutes shower included, you will notice your skin so smooth from the first day and after 20 days doing this 2x a week you will notice how the cellulite had diminished. Don't forget to flush these toxins out of your system drinking lots of water, your skin will be so smooth you'll want everybody to touch it!
Xo's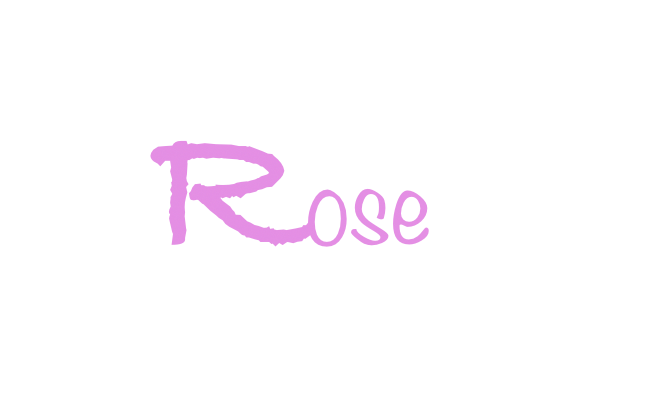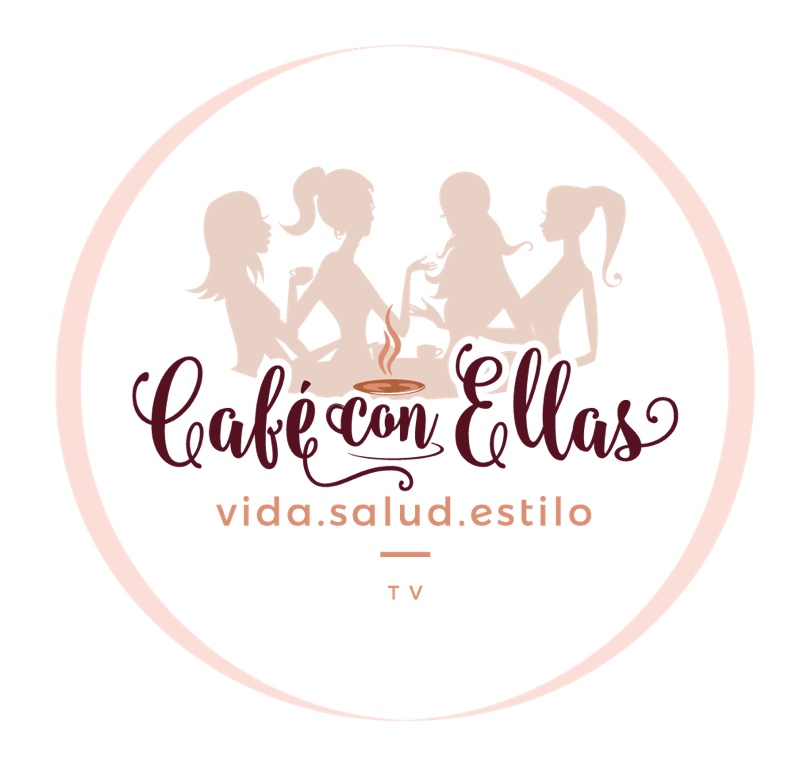 XO's